AQHA Red Dun Filly Born Feb. 18

Sire: Dunna Be Peppy

Dam: Stradling Rose

This cute filly was Dunny's first red dun of the year.   SOLD Thanks Charlie and Anne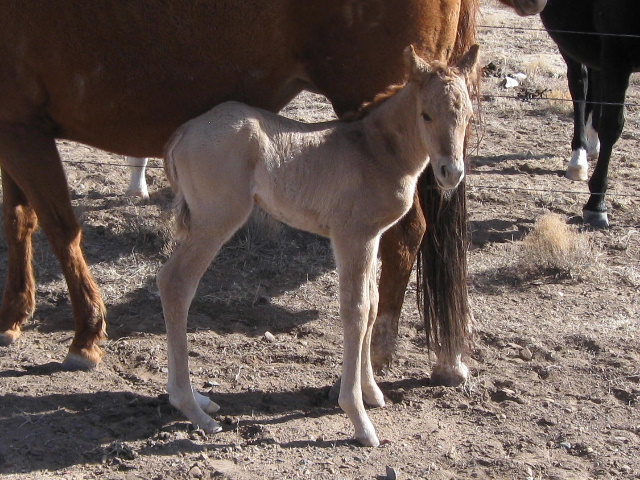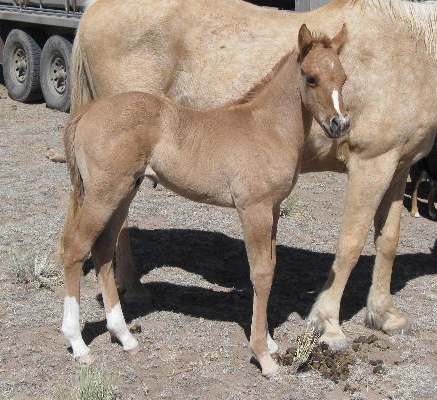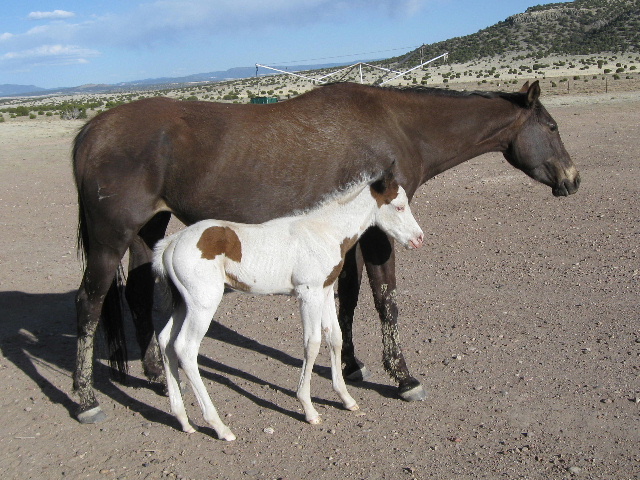 APHA Tob-Overo Colt Born April 28

Sire: Kelly's easter Jet

Dam: Sunny Rose Areta

This is a great colt, Lacy gets frist choice at him.  Not officially for sale yet.                                          $450

APHA Grullo Solid Filly  Born May 10

Sire: Dunna Be Peppy

Dam: I'm Just Intimidating

This is an eye popping filly even without any pant marking!  Big correct and that awesome grullo color.  Just a little chrome to set it off.                                          $750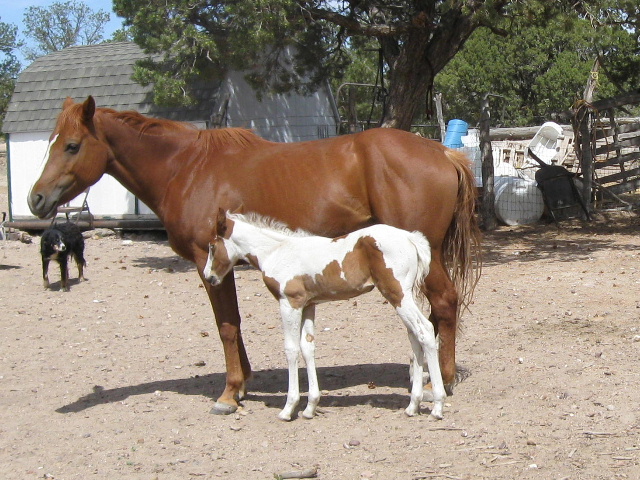 Unregistered Sorrel Overo Colt

Born June 25

Sire: Dunna Be Peppy AQHA

Dam: Hot Shot Jet, Pinto sired by Kellys Easter Jet

This is a really stout and built guy who will do everything!  Chrome!        $450

Click on unsold foal photos for more info and photos

APHA Sorrel Tovero Filly    May 4

Sire: A Social Affair

Dam:  Amber's Red Dawn

This filly has the cutest face. one blue eye and one brown eye.  She will be good sized and athletic.

AQHA Sorrel Filly   Born: July 3

Sire Dunna Be Peppy

Dam:  Pepppy's Dandy Honey

This great filly is a rerun of last years great filly.  Excellent foundation bloodlines, nice attitude, dark pretty sorrel color, really cute face.  Very athletic! Not halter broken.                                 $400               

APHA Brown/Black Overo Colt  April 14

Sire: A Social Affair

Dam: I Bee Treasured

This flashy guy is suitable for show and work.  He will be good size, nicely put togeher and have a nice temperment.

APHA Homozygous Tobianno Colt

                                        Born July 7

Sire: Kelly's Easter Jet

Dam: Dirt On My Frosting

This colt has not been tested, but he looks like he is homozygous for the tobiano gene, meaning, he will always sire a paint, even with solid color mares.  Stud Prospect!!!                                                         $700

APHA Solid Stud Colt   Born July 12

Sire: A Social Affair

Dam: Dalton's Last Treasure

We always get an excellent foal from thsi cross and it is the same this year!  This one has quality written all over him.  Shanda has the first dibs on this colt, if she passes, I'll put him up for sale.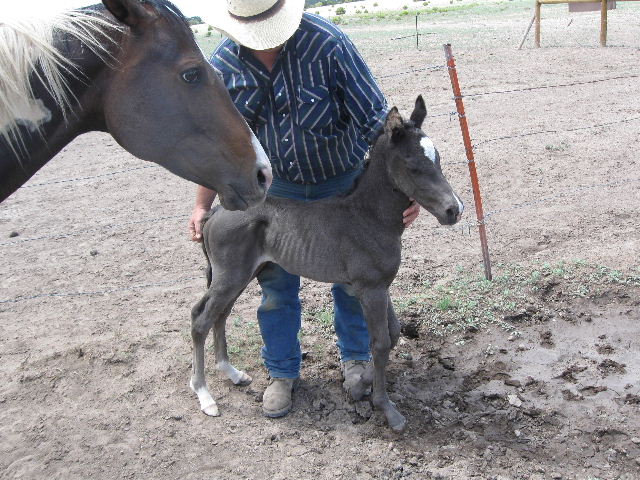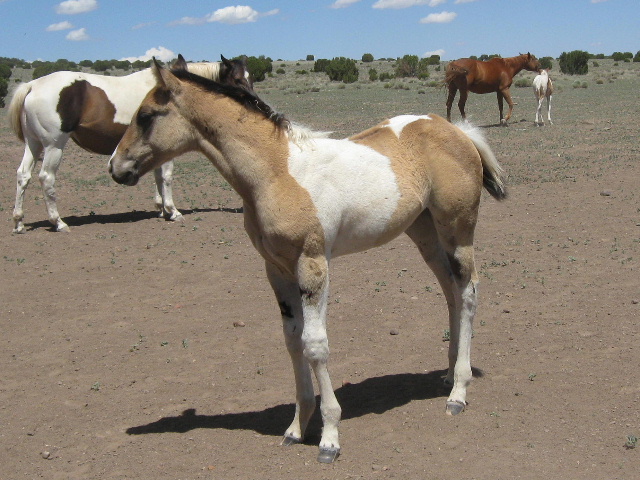 SOLD, Thanks Shanda and Jason

SOLD-- Thanks Laura and Allen!!!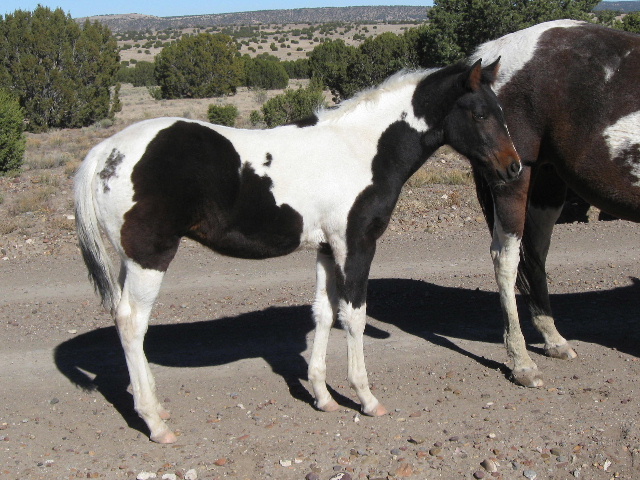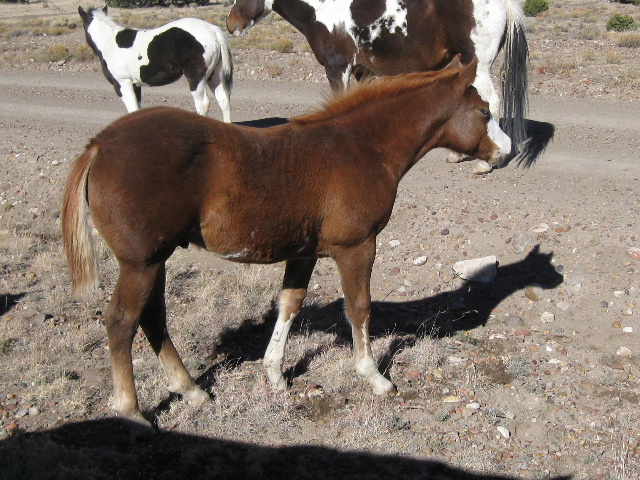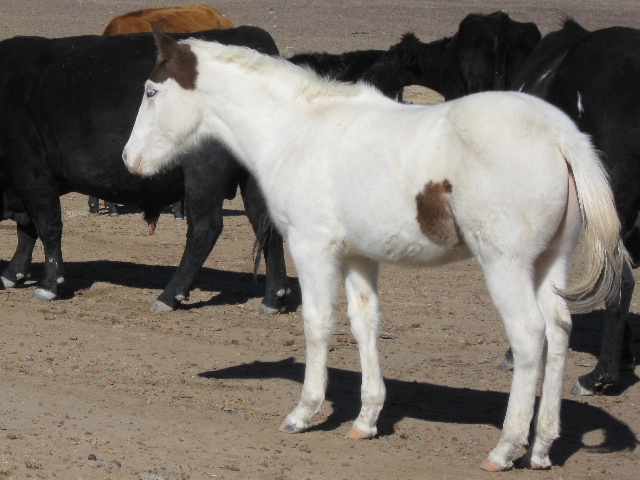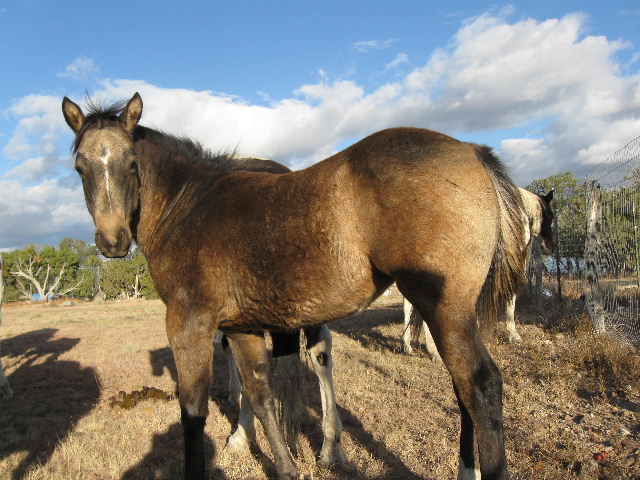 APHA Red Dun Solid Colt Born   March 25

Sire: Dunna Be Peppy (AQHA)

Dam:  Amber Easy Jet

This awesoem colt will be the envy of all who don't own him!  He is cnoformed just right, with plenty of muscle and has the perfect color as well.                   

SOLD Thanks Laura and Allen!!!

APHA Dun Tobiano Filly   Bron April 14

Sire: Dunna Be Peppy (AQHA)

Dam: Easy Jet Rose

This is a handsome filly!  A great buckskin dun color with a nice pattern.  Should be big and stout and be able to work and perform in many disciplines.    

Scroll down to see previously sold 2009 Foals

SOLD Thanks Shannon and K.K.

SOLD! Thanks Krystina and Robert!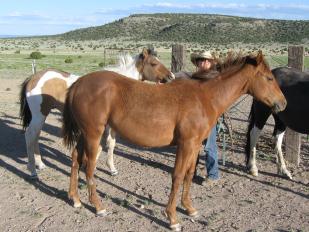 SOLD APHA Dun Tobiano Stud colt

Sire: Dunna Be Peppy AQHA

Dam: Casey is My Name

This is a great looking colt with all the color and pattern you coudl ask for. Very freindly!       $800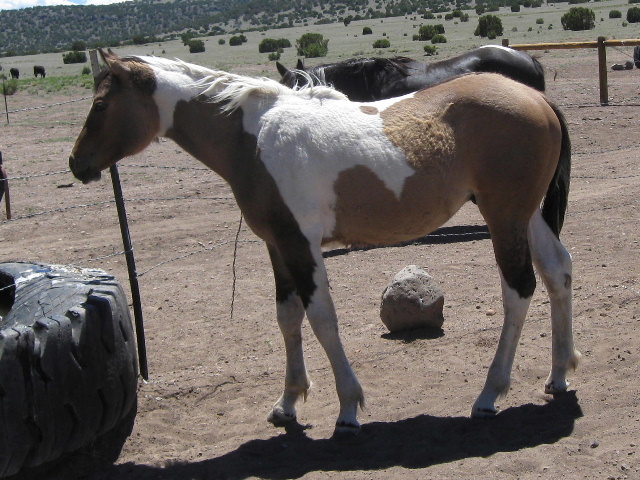 SOLD Thanks Jennifer and Erik!