APHA Palomino Solid Filly born April 4

Sire: Dunna Be Peppy (AQHA)

Dam: I"m Just Intimidating

This filly will be big and muscled and a wonderful golden color like her granddam, Amber Easy Jet. Very athletic and a total sweetheart.                              $650

APHA Black Tovero Filly Born April 10

Sire: Kelly's Easter Jet

Dam: The Reflector

This is a striking filly with a blue right eye and a sweet, sweet attitude. She's big and bold and a honey. Built for speed.  

                                                   $950

APHA Bay Tobiano Filly  Born May 5

Sire: Dunna Be Peppy (AQHA)

Dam: Easy Jet Rose

This big filly is classy and striking. She'll have Rose's great temperment. Athletic plus.Doc Bar on top and Easy Jet on bottom, barrel prospect.  $850

APHA Brown/Bay solid ColtBD May 12

Sire: Kelly's Easter Jet

Dam: I Bee Treasured

This colt is built for speed! Long legs and a big hinquarter already. He is gonna be a great using horse! Roping, barrels etc in his future.            $600

APHA Solid Sorrel Colt          Born May 23

Sire: Dunna Be Peppy

Dam: Amber's Red Dawn

This is a really pretty colt with all sorts of athletic breeding. Will be well muscled and able to run and turn!                        $650

APHA Bay Tovero Filly        Born May  19

Sire: Kellys Easater Jet

Dam: Sunny Rose Areta

This filly is very flashy to look at and she's got all the right breeding to do what you want. Watch Me Glow and others.     $650

Grade Sorrel or red dun overo coltThis June colt is not registered, but he is flashy. He is sired by Dunna Be Peppy and his dam is Hot Shot, a nice grade mare sired by Kelly's Easter Jet and a grade mare. Fridndly and sweet, a doll.

                                          $750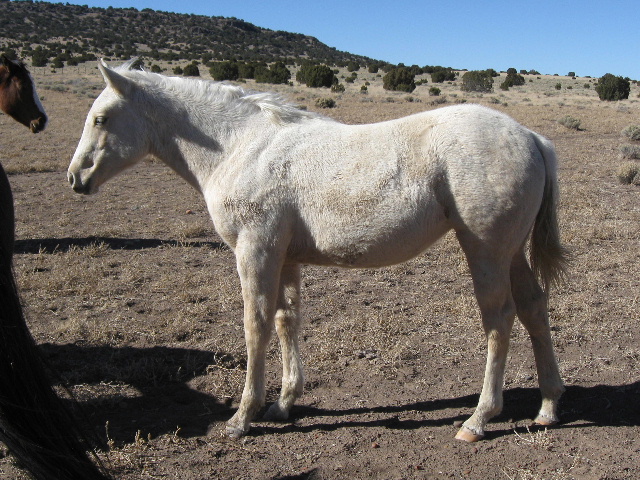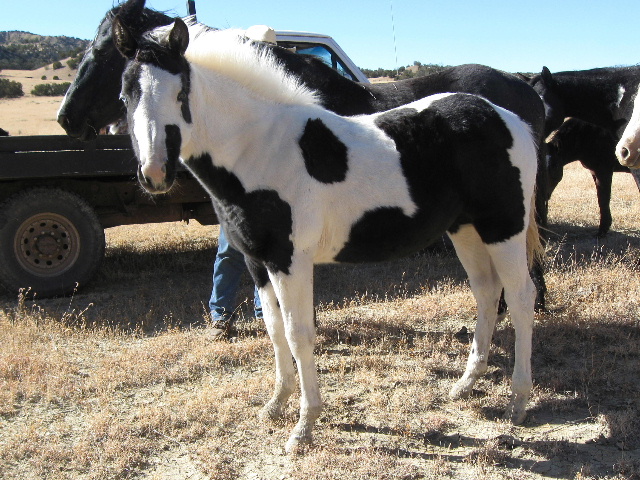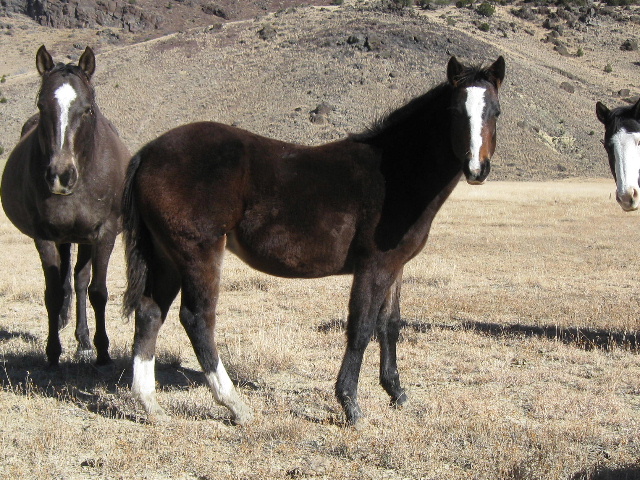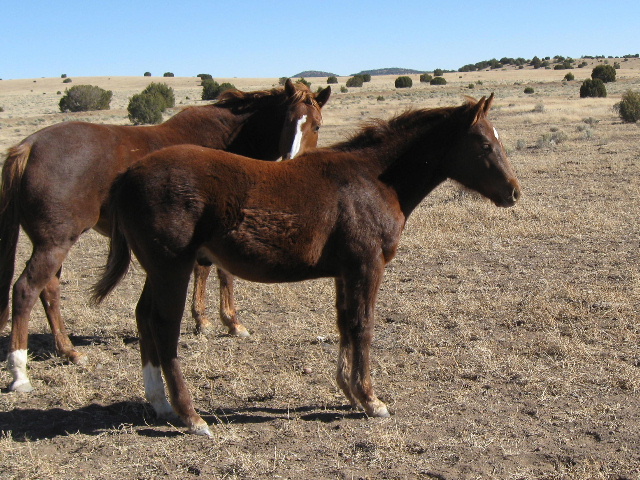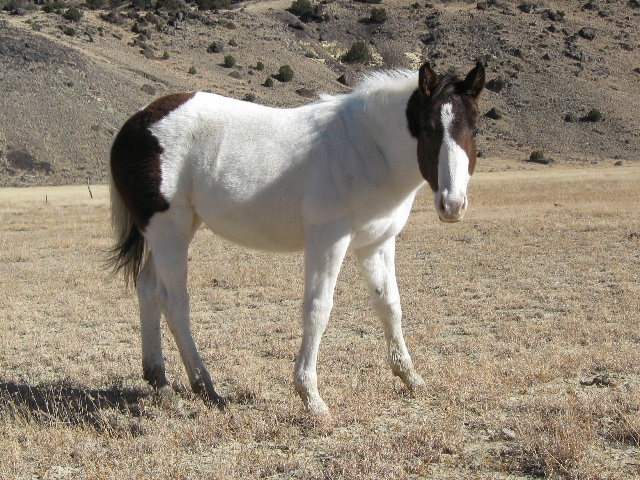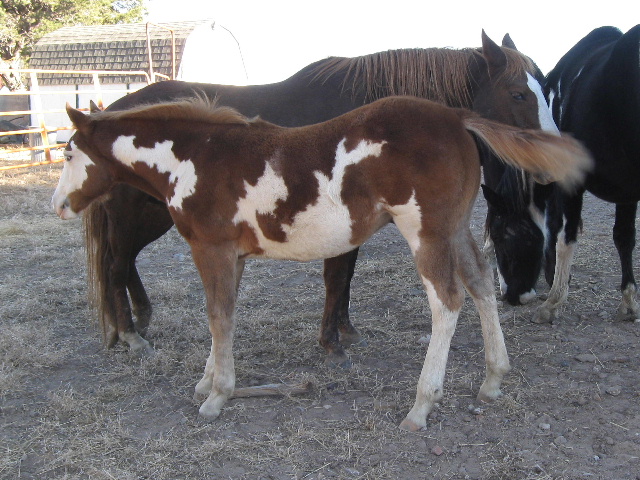 APHA Palomino Tobiano Filly born June 16

Sire: Dunna Be Peppy AQHA

Dam: Slash RS Buckskin Lady

This is a cute, heavily muscled filly. Seh may carry both the creme gene and the dun gene as light as she is. She has paint amrkings, but winter coat makes it hard to see.                                                               $700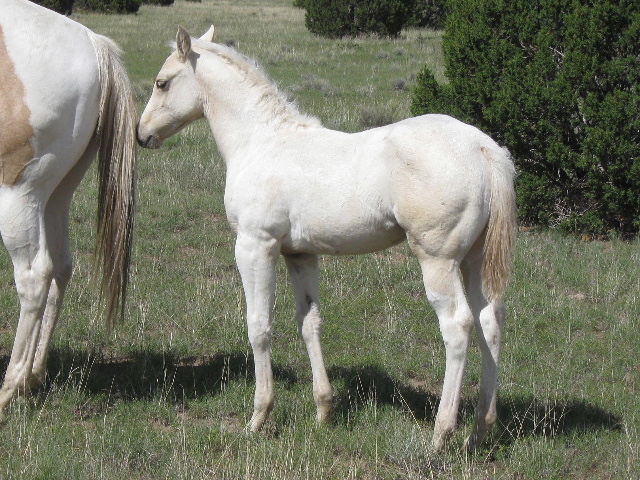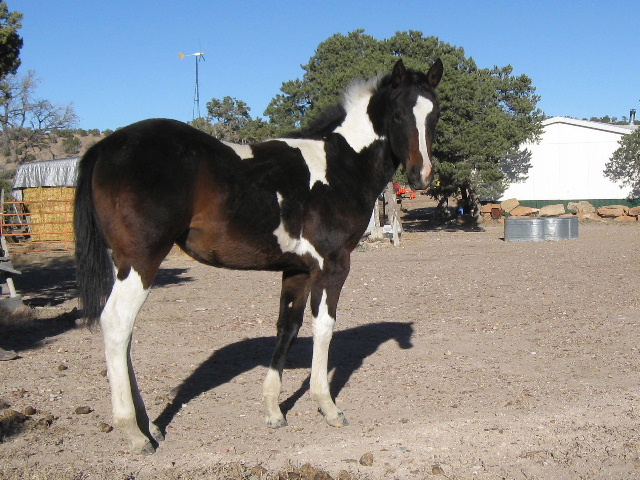 SOLD--Thanks Dan and family!

SOLD Thanks Snooki and family!

SOLD--Thanks Frank and Lynnette!!!!

SOLD!!!Thank you, Brita!!!!!