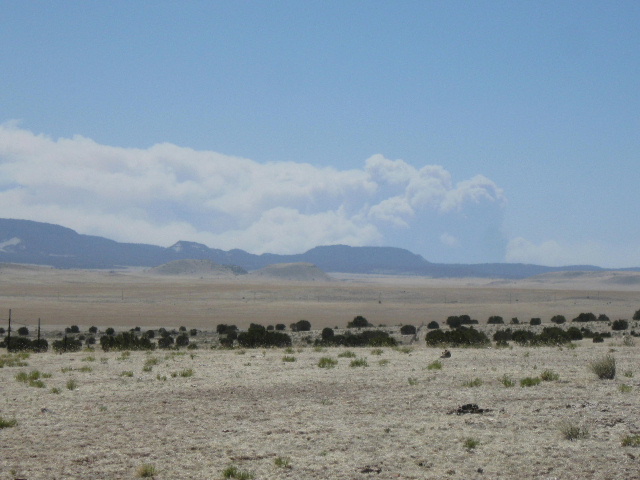 Your Best Friend Bay Tobiano Colt born  March 10

Sire: Dunny Be Peppy (AQHA) Dam: Casey Is My Name

This is one of hte friendliest colts we've seen. Very friendly and mellow and reall, really, watns to be your best friend! Will be good sized, as Casey  is a big, pretty mare.

                                                                               $750

Gambling Dun It APHA  Dun Solid Colt born March 6th

Sire: Dunna Be Peppy (AQHA) Dam: Memories of Dixie

This is the first foal out of this cross and the first foal for "Princess" as we call her and she did very well! Very friendly colt and has that nice mellow attitude. He is the great grand son of our old, favorite mare Gambling Dixie.              $750

Name Pending APHA Black or Brown Overo Colt Born April 6

Sire: Kelly's Easter Jet   Dam: The Reflector

This is a pretty awesome colt, we nicknamed him Balck Nose Bob. He will be an awesome mature horse, as well. He is a special horse and wil make you proud. to own him. His right eye is brown, and his left eye is blue, but surrounded by dark pigment nad hair.                                                 $1000

Red Tail Doc APHA Sorrel Tobiano Colt Born April 12

Sire: Dunna Be Peppy (AQHA) Dam: Dirt On My Frosting

This is a big, leggy guy with all sorts of muscle! He is nice and flashy and born to work for you. So many perfomrers and workers in his background. Need a great using or show gelding? He's the one. A mellow guy who likes his chest scratched.                                                             $750

APHA Solid Sorrel Colt                Born May 29

Sire: Dunna Be Peppy (AQHA) Dam: Amber's Red Dawn

He is very correct, cute star and two hind socks. Very flashy colt and is bred to be ridden! Last year's colt looked almost exactly like this one and was an awesome colt with great mind and mellow attitude.  A bargain!

                                                                  $400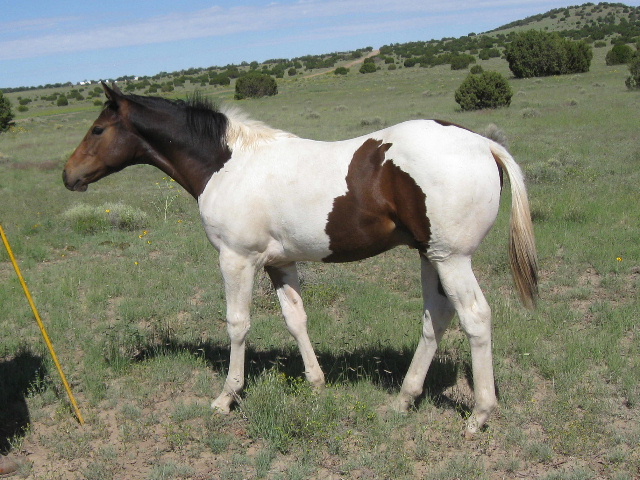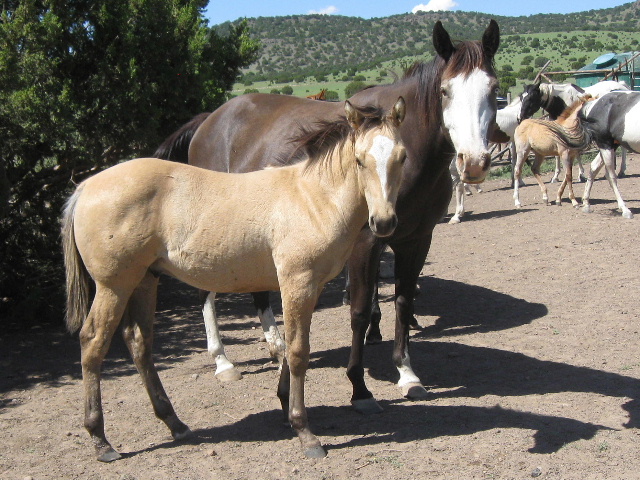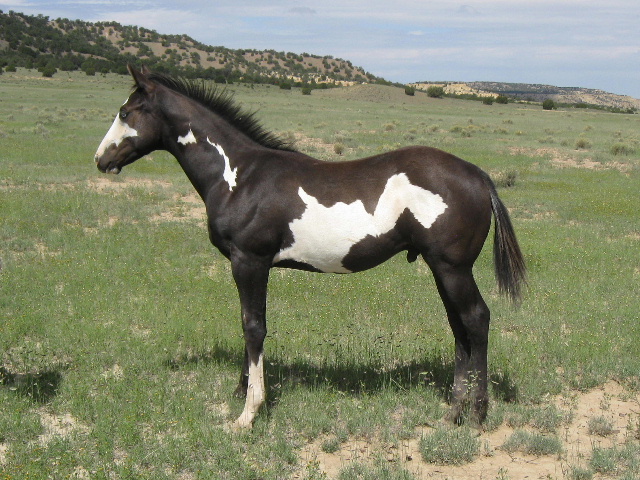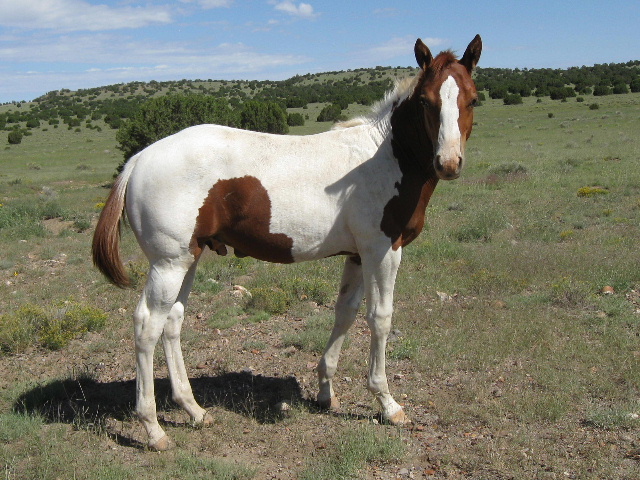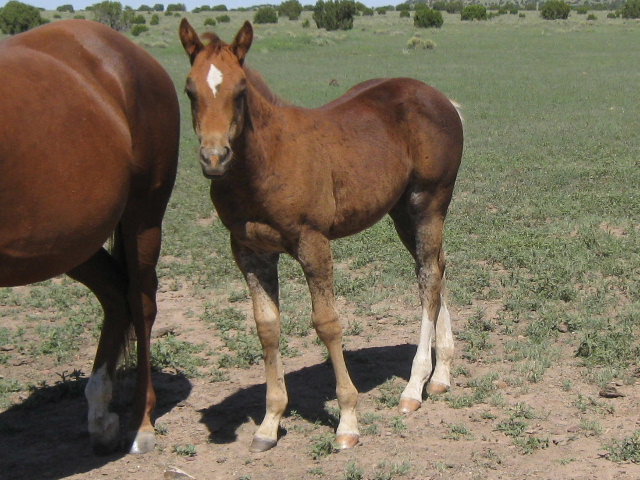 APHA Red Dun Roan solid Filly                            Born June 3

Sire: Dunna Be Peppy (AQHA)  Dam: Glow Bar Jet

This is a beautiful red dun roan filly with wonderful bloodlines. This filly is built and a great color. She has a lot of performers in her background and will be very athletic and able to do pretty much what you want.   

  SOLD! Thanks Tapainga!!                               $650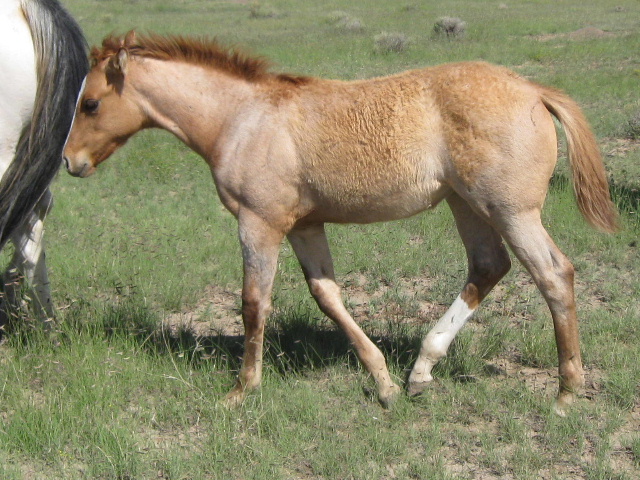 Grade unregistered sorrel overo filly            Born June 2012

Sire: Dunna Be Peppy(AQHA)

Dam: Hot Shot (grade)

This is a very gorgeous and friendly filly with a blue eye and a really cute face. will be a great friend and performer.

Lots and lots of chrome and lots of intellect.         $ 400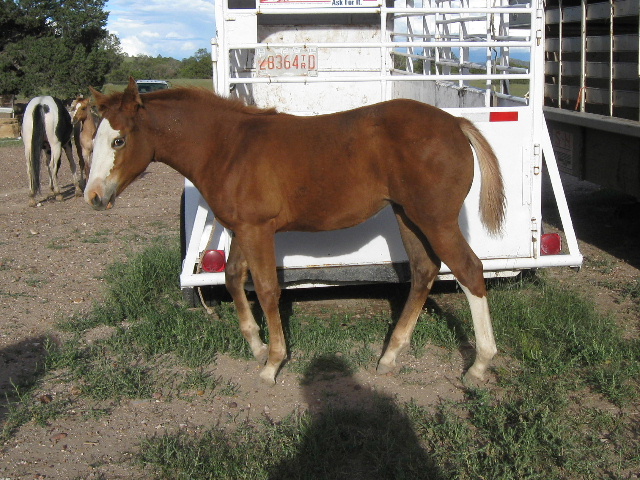 Carmelina: APHA Red Dun Filly.

A real jwewel, . Sire: Dunna Be Peppy and Dam: I'm Just Intimidating

SOLD--Thanks so much, Tasha!

APHA Bay Tobiano Colt Born: Sept. 15

Sire: Kelly's Easter Jet Dam: Amber Easy Jet

This is a pretty colt with a great build and lovely color and  pattern. He is extremely athletic and light on his feet. A real great colt, ready to go anytime.                       $750

SOLD--Thanks Marlena!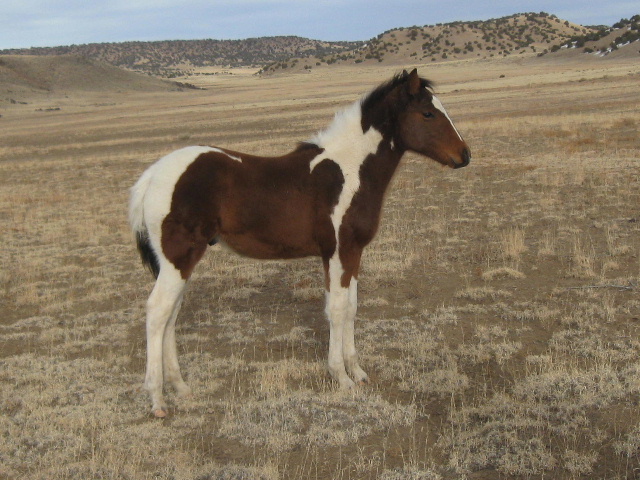 Lil' Bit  Sorrel Overo Colt                      Born: Sept. 3

This colt was born a fraction of the size of a normal colt and he remains very very small at four months of age. I am sure he will remain an undersize horse his whole life. He is cute as a button and very mild.

                                                                $300 OBO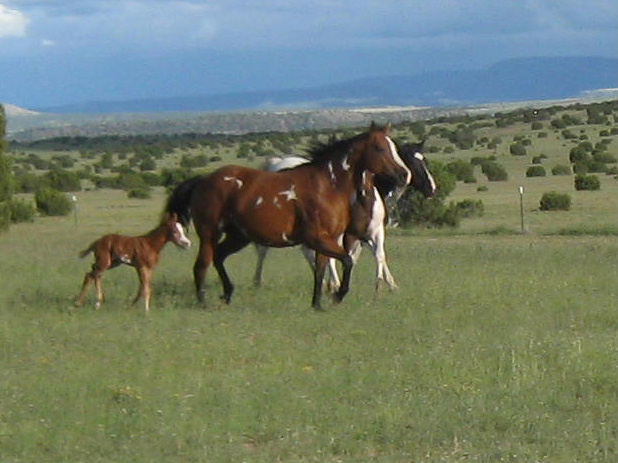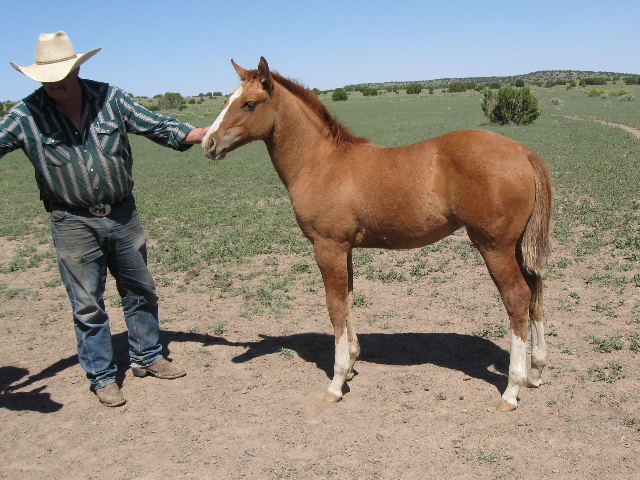 SOLD Thanks Renee and Brian!!

SOLD! Thank Teri, Wayne and Nick!!!!