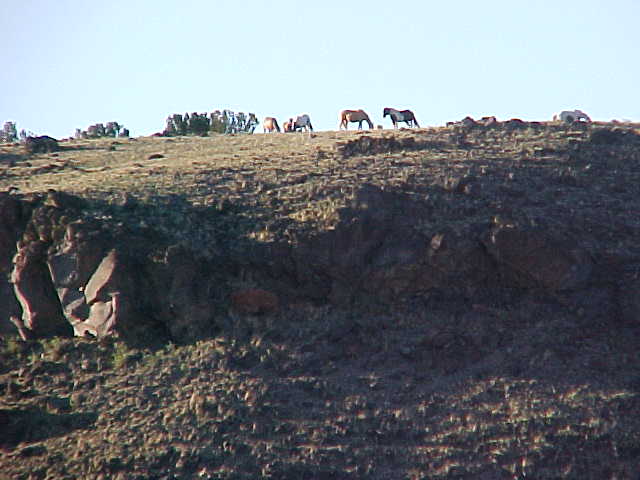 Slash RS Paint Horses

Unique Horses for  Unique People

The Slash RS is a family-owned-and-operated ranch in high and dry western New Mexico.  Sam and  Susan  raise American Paint Horses and commercial cattle.

Horses and cattle roam more than ten square miles of country ranging  from gently rolling and open to steep or tree clad sides of malpais plateaus, mesas and canyons.  This rocky habitat is excellent for developing tough horses and cattle, and since it is so dry, is utilized most effectively for grazing.

We run a total of 15 to 20 broodmares,  divided between our two stallions, Kellys Easter Jet, APHA, and A Social Affair, APHA.  We focus our breeding program on Paint and Quarter horses with proven bloodlines, good conformation and muscling, as well as athletic ability and good minds.  We strive to produce foals which can go any direction you want to take them and be your friend as well.

Mares are brought into headquarters for foaling.  Foals are handled and halter broken at a very young age.  As soon as possible, mare and foal are turned back out with the herd.  They run over rough ground 'till weaning time, learning how to be a horse and get along in the big world.

We thank you for visiting our website.  We hope you enjoy seeing our ranch as much as we enjoy living on it.  Please visit us again as we will strive to keep new photos coming on a regular basis.  Feel free to contact us with any comments or questions you  might have.