Kellys Easter Jet and his Foals

Slash RS Paint Horses

Unique Horses for  Unique People

Kellys Easter Jet  is a striking Black Tobiano and registered in the APHA, the American Paint Horse Association. His bloodlines include:Jet Deck, Tonto Bars Hank, Easy Jet and  Easy Jet Too. Kelly is our primary stallion because he consistently sires foals with great conformation and muscling, beautiful patterns and willing,   quick learners who also want to be your friend.    Kelly stands 15.1 hands and weighs app. 1200 lb.  He is a true equine athlete and earns his living by working cattle on the ranch too.  For a friendly, smart, well put together foal, you can't beat Kelly as a sire!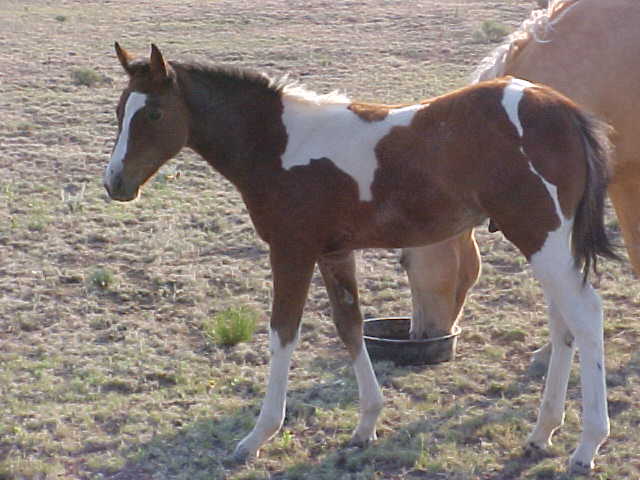 2003 Bay Tobiano Stud Colt.  Dam is Amber Easy Jet APHA.  Lots of cow and working bloodlines in this one and looks to boot!

We really like this one!

$1200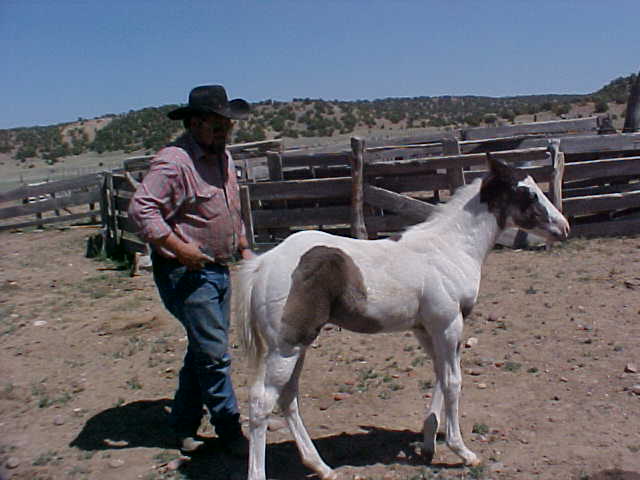 2003 APHA Black Tovero  Stud Colt.  Dam:  The Reflector APHA.  This foal has lots of race blood in him and he is really built.     Besides that, he is the sweetest colt.  We all fell in love with him!  He has the mind and build to do whatever you want. and should have amazing speed.    The original Seabiscuit (JC) is one of this colt's ancestors!  $2500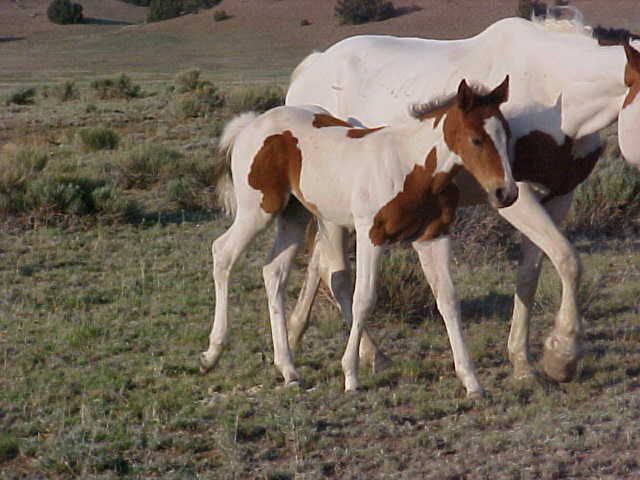 2003 Bay Tobiano APHA Filly.  Dam is Poco Joker, APHA.  Look how stout this filly is!  She will be big enough to rope off of and sweet enough for a family horse.  Real keeper!  $1000

2003 Black Tobiano APHA Filly.  Dam : Casey is My Name APHA  This filly will be BIG!  Very long legs and good size even as one of  the youngest.  Dam is about 15.2.  CJ has a blue right eye.  Very easy to work with!

$2200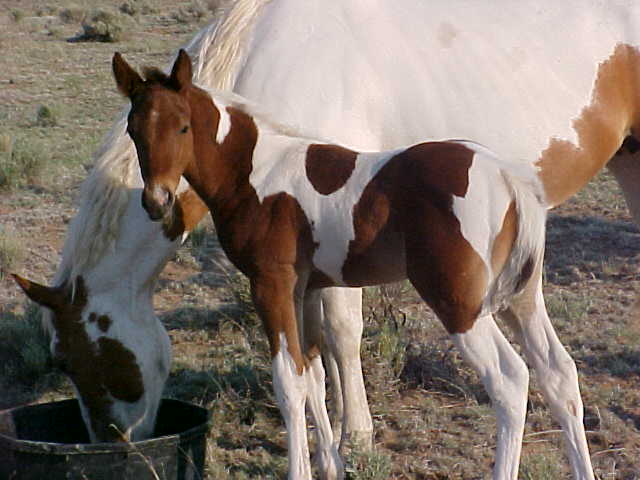 2003 Bay Tobiano Stud Colt.  Dam Skip Bar Wagon, APHA..  Extremely nice colt!  His older full brother  is

one of Sam's best geldings at 5 yrs old.  This fellow will probably not be sold, but he sure is the right kind!   Not for sale at this time.

Click for Kelly's Pedigree

Thanks  to Rollie and Pam of AZ!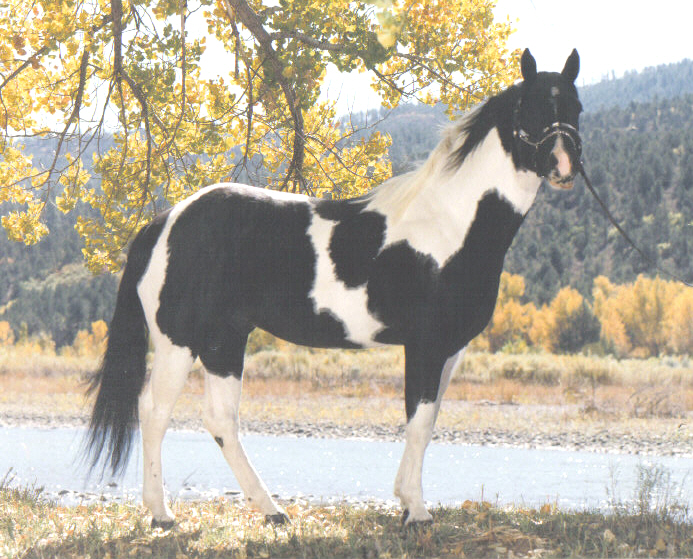 Photo by Sabian of Durango, Colorado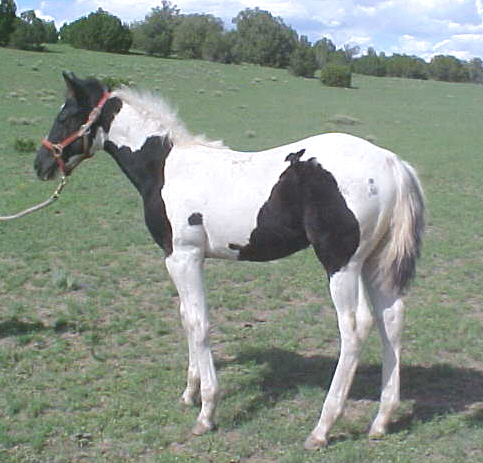 Thanks and congrats to Francesca and Dave on your new stud prospect!

2003  Foals, see other foal pages  for more foals

Buddy has 30days pro training and is ready to go!  See him at  current Horses for Sale page.