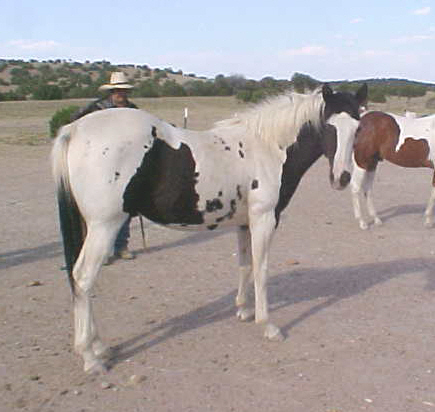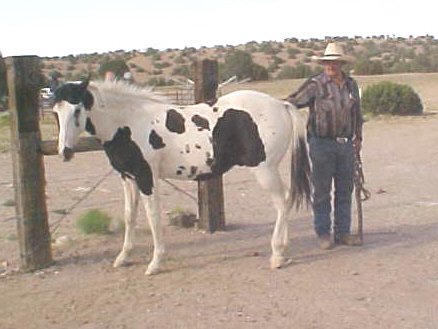 Slash RS Cactus Jack  739,295

2003 Black Tovero Gelding  $1800

Jack is just a really nice, big, well muscled yearling with a lot of potential!  He is quiet and easy to be around.  He has  a very large hip and proimises to be well over 15 hands, a good size for roping or any other big job you have in mind.  I really want to keep this horse and see how big he will get, but Sam tells me he has too many horses to break next summer!  If you want a big, stout gelding who can really do some work for you, you will have a great deal in Jack!   If you are a small person, you can probably start riding him late fall.   Check out his pedigree and see how nicely he is bred!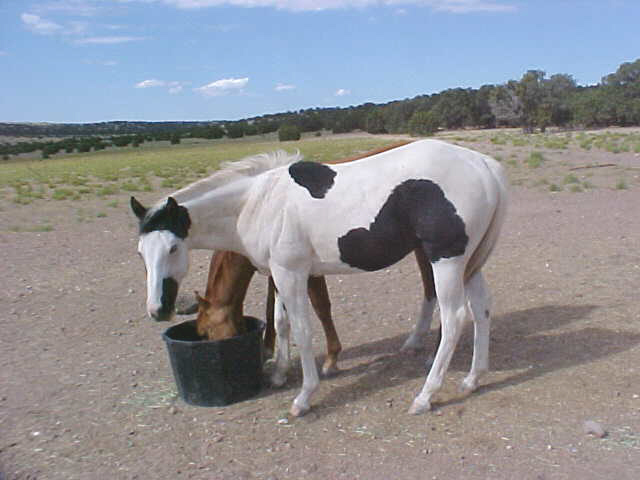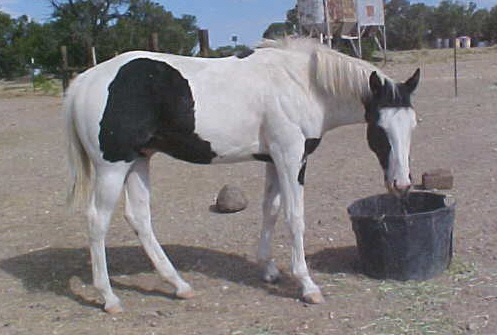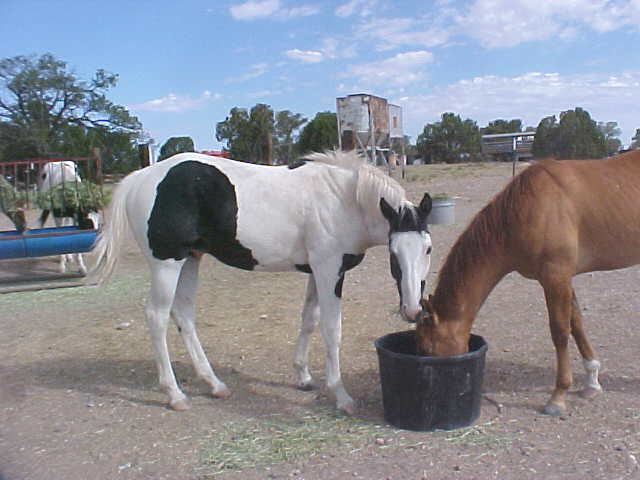 2003 Black Tovero Gelding                 

"Buddy" as we call him, is an exceptional colt!   Buddy has a great build and good size and a very nice temperament and personality.  He has the blood of many chamnpions running through his veins which include, but aren't limited to: Easy Jet, Easy Jet Too, Lady Bug's Moon and Shawne Bug as well as the original Sea Biscuit.  His dam stands at  16 hands, his sire at 15.1.  Both sire and dam have very good minds and are easy to get along with and train.  Buddy is not  high strung or temperamental and should remain easy to handle as he grows.  Check out his pedigree and see why we like him so much.  I can eamil you more photos of him if you would like.  If you are looking for a good working horse who can probably do it all  you have a great one here at a steal of a price!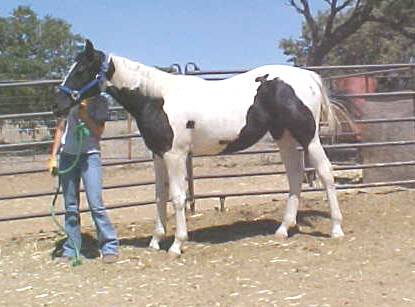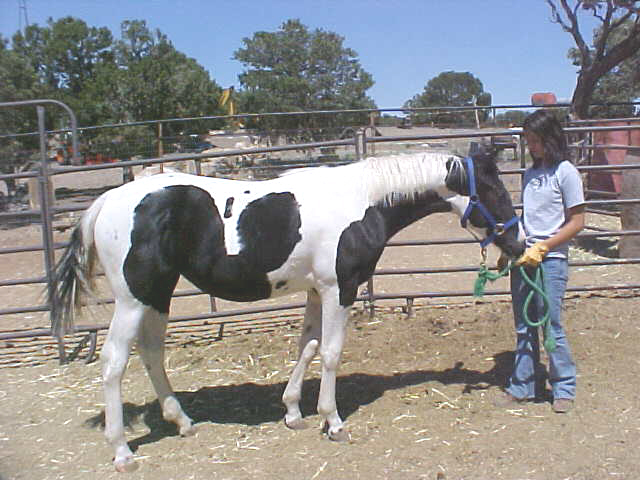 2003 Black Tobiano Filly 

Slash RS CJ Super Jet APHA

$2200

CJ is a really big filly with a super nice attitude.  This  horse will  be your best friend!  She is easy to handle and will just go any direction you want to go with her.   She is growing like a weed and will be really big when she is done!   Really a super mare!

Thank you Elaine of Cave Creek!!!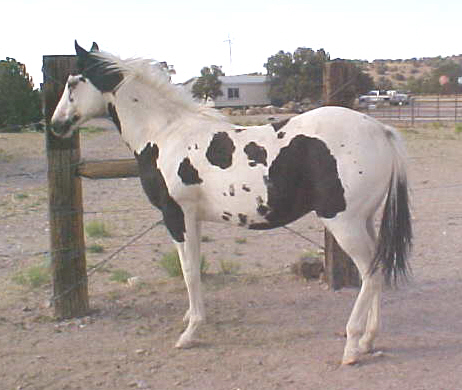 Off Market--Under Training--check him later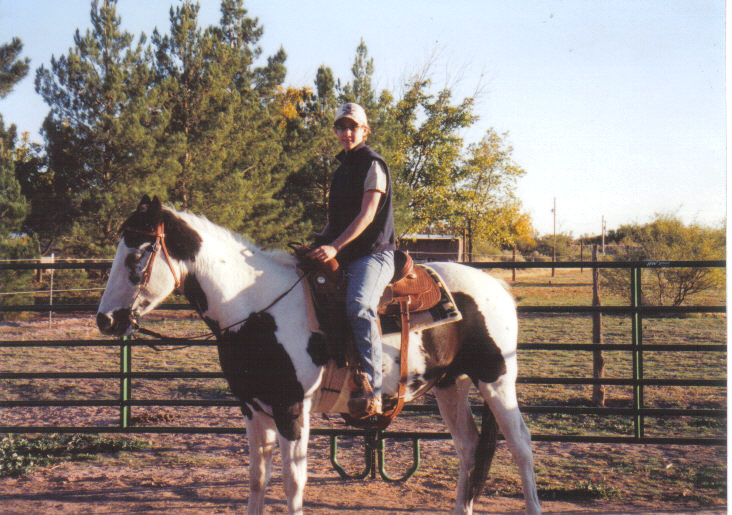 We were tickled pink to get some photos from Jnnnifer.  Jack is Jennifer's first horse and she has had him since early August.  She broke him herself and he is going along just great!  Congrats Jennifer!!!!

SOLD--thanks Jennifer of NM!

Jennifer and Jack,   Fall, 2005