Two In One Package                         $600

Pinto Mare, Fancy and 2007 Foal in utero.  Can be bought with her 06 stud colt by side for $800

Pretty Well Impresd

APHA 1992 Black Tob-overo

Sire: Impressive Bandit (AQHA)

Dam: Impressive Brandy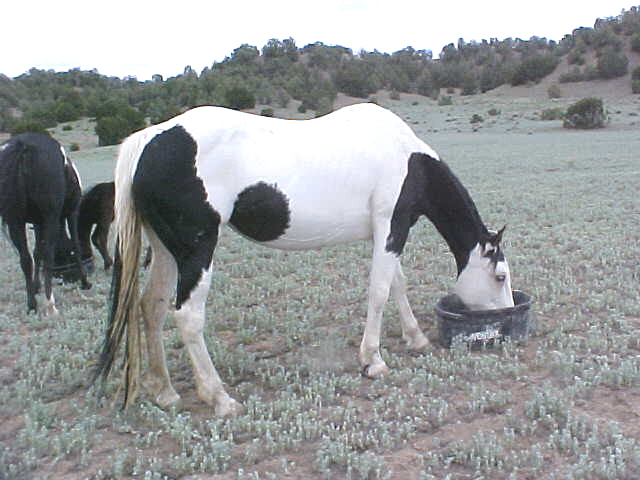 This page was last updated: June 9, 2010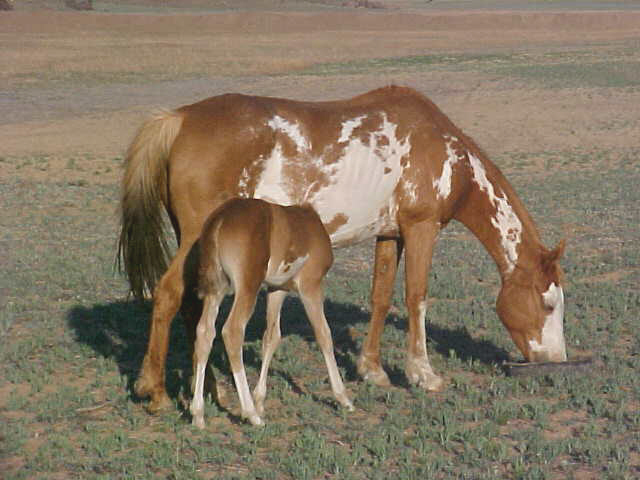 SOLD Thanks Ray of Corrales!

Dalton's Last Treasure 2002 Brown Tobiano

This is a lovely mare who always produces very athletic and very well conformed foals.  She is bred to A Social Affair for a 2009 foal.  Here you see her last year's foal.

Hot Shot  1998 Pinto Sorrel Overo

Sire: Kelly's Easter Jet  Dam:  Fancy

We raised this beautiful mare and she is another casualty of barbed wire.  Stringhalted on her right hind, non ridable.  Very sweet and gentle, produces absolutely fabulous foals.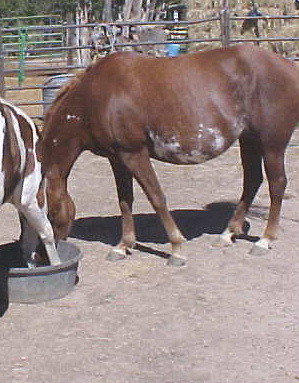 Easy Shawne Beauty 2004 APHA Black Solid

Sire: Kelly's Easter Jet  Dam:  The Reflector

She will be  big girl, nearly 16 hands, classic lines.  As a yearling, she was cut terribly on her right front knee.  Runs , bucks,  kicks, no limp at aall, but still has  little swelling on the knee.  Probably sound for recreational riding, will also make a great broodmare.                   $800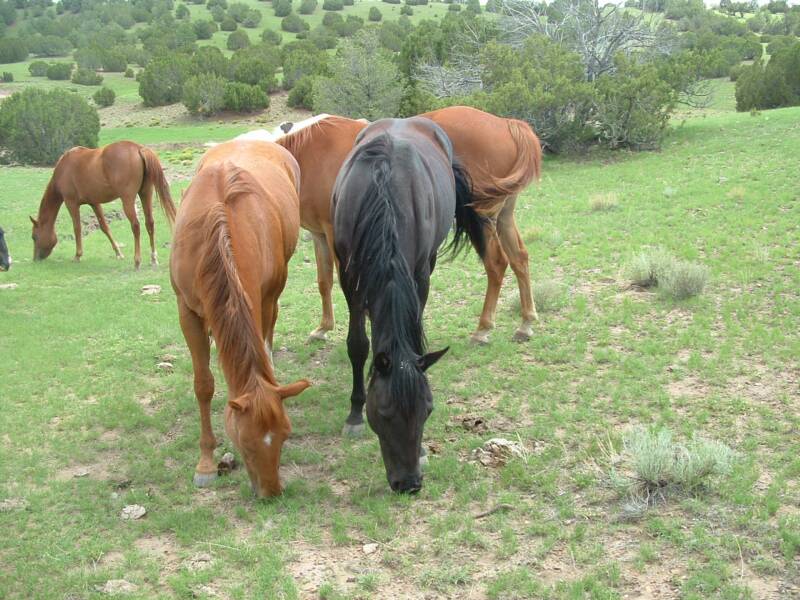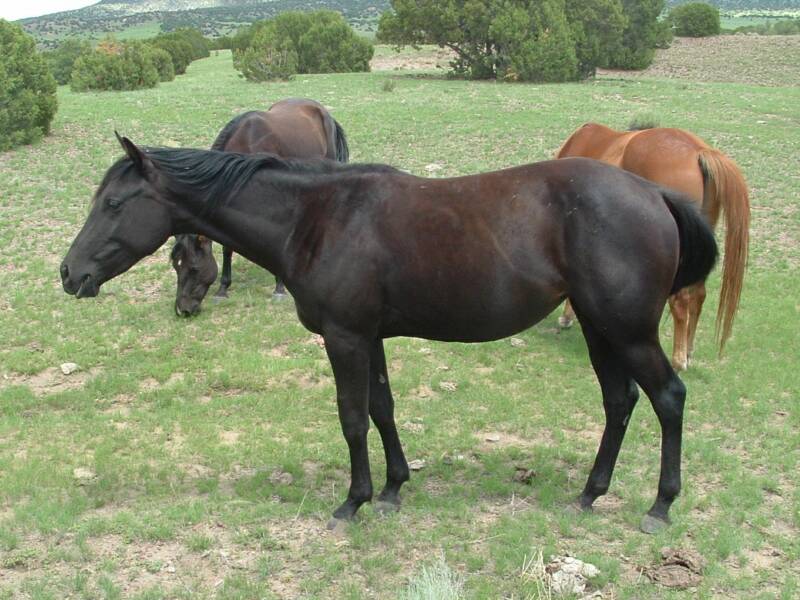 Stradling Rose 1998 AQHA Sorrel Mare  Sire: Valentine Gray Tonto Dam: Sure Shootin

Really nice sweet mare makes really nice sweet babies.  Blue Valentine on her papers.                                           $800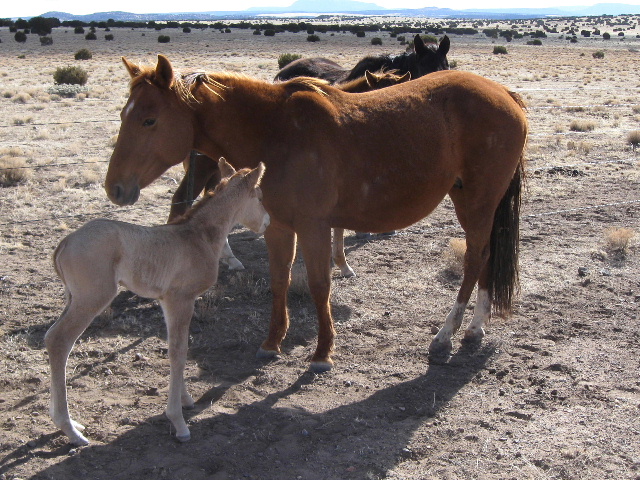 Amber's Red Dawn 

2004 APHA  Sorrel Solid

Sire: Kelly's Easter Jet  Dam: Amber Easy Jet. This mare has excellent bloodlines!  At the age of three weeks,  she lost her right eye.  It is sewn shut by the vet.  She is gentle and calm and can be handled from right or left side.  Not broke to ride but could make a recreational rider. Already a great broodmare.  Shown with her 2010 foal, bred to Dunna Be Peppy for 2011.

SOLD--Thanks Charlie and Ann for buying Rose and her 09 red dun filly!!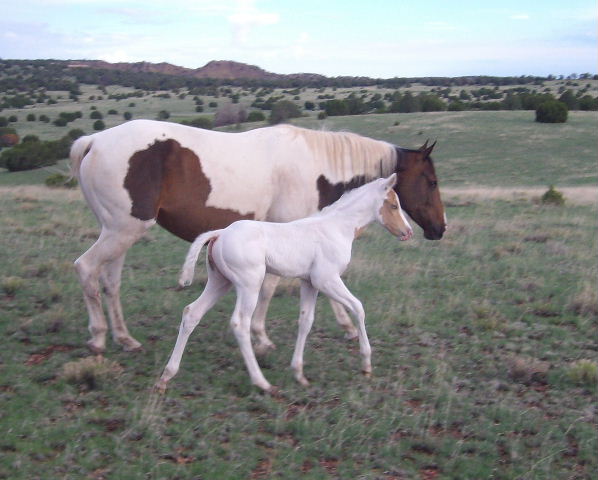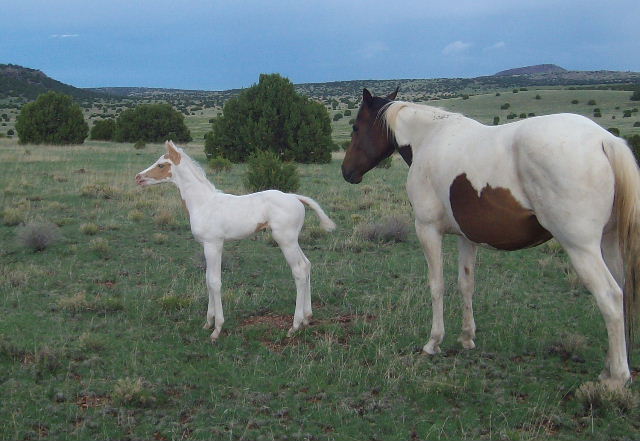 Sold, Thanks Shanda and Jason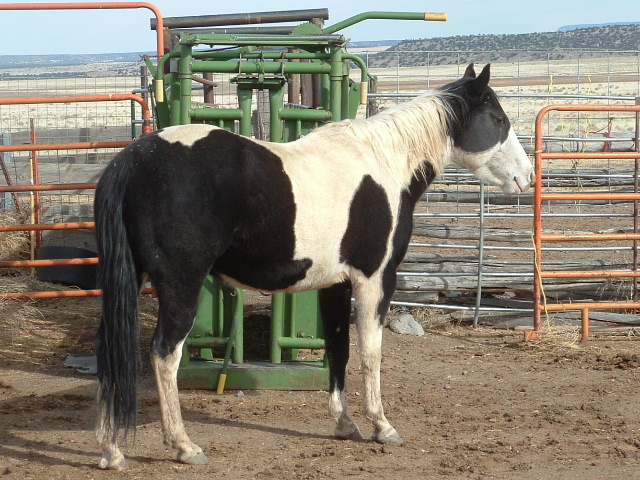 Peppys Hickory Star  APHA Mare

This is a very pretty and wellb red mare.  Not real tall, but very stout.  Ran with Dunna Be Peppy in the summer of 09, expecting a summer foal in 2010                     

SOLD, thanks Debbie!!!                                                                     

Slash RS Dot                 2006 APHA

Sire: Kelly's Easter Jet

Dam: Dirt On My Frosting

Nice filly looks like she is homozygsous for the tabiano gene.  Halter broke  but not broke to ride, very sweet.  Will  make a great riding horse and brood mare.

                                           $800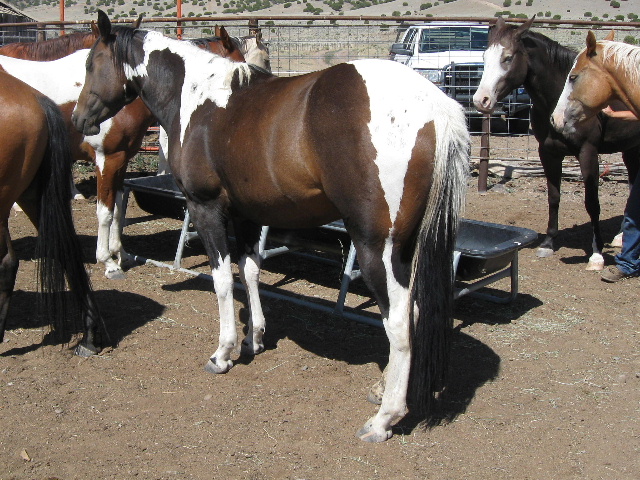 Slash RS Buckskin Lady, 2004 APHA Buckskin Tobaino Filly

Sire: A Social Affair

Dam: Skip Bar Wagon

Lady is a big stout beautiful filly.  She had had about 100 days professional riding.  Not a beginner's horse, but shoudl maek an excellent using horse with more riding and an awesome broodmare.  She may be bred to Dunna Be Peppy for a 2010 foal.                                                                      $2500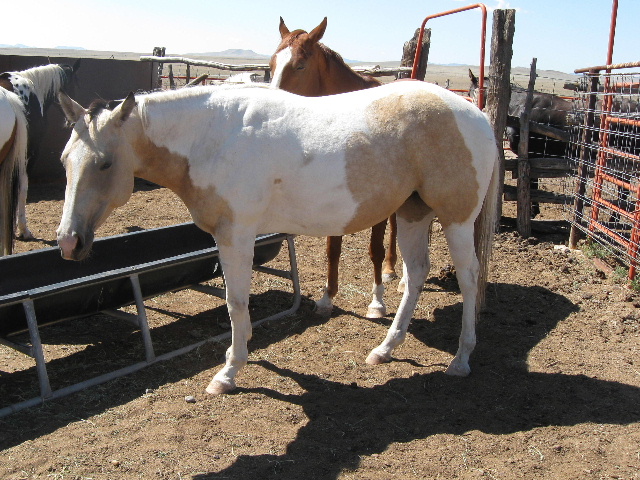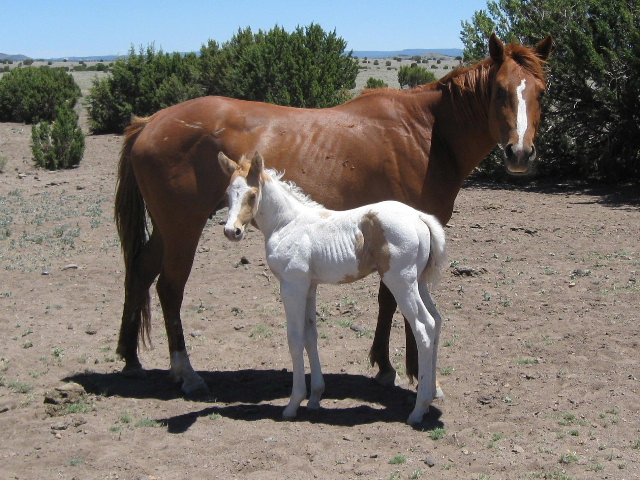 SOLD Thanks Ashley and family!!!