Slash RS Paint Horses

Unique Horses for  Unique People

Our Pinto foals are also top quality foals.  The Pinto Horse Association is a registry with different rules than the APHA.  Horses registered in the APHA are eligible for registration in the Pinto registry, but not all Pintos can be registered as Paints.

We have two excellent Pinto foals this year.  Each aee sired by an APHA sire, and out of a Pinto mare.

As far as quality,  conformation or personality, these foals are still top notch.  But they are priced differently because they are not eligible to be registered in the APHA.

If  APHA registration does not make that much difference to you, you will  love these foals and their prices!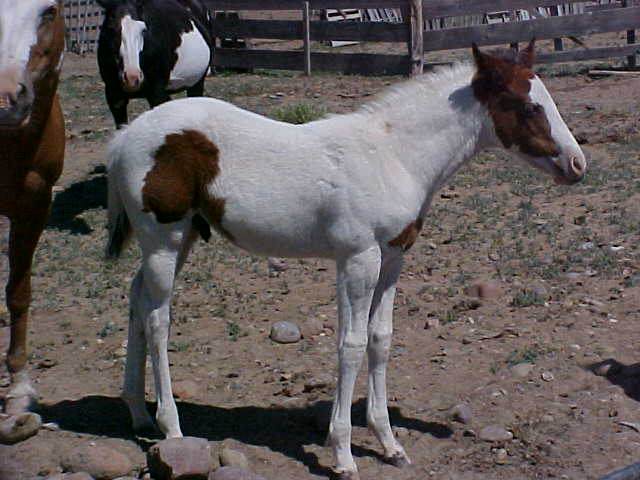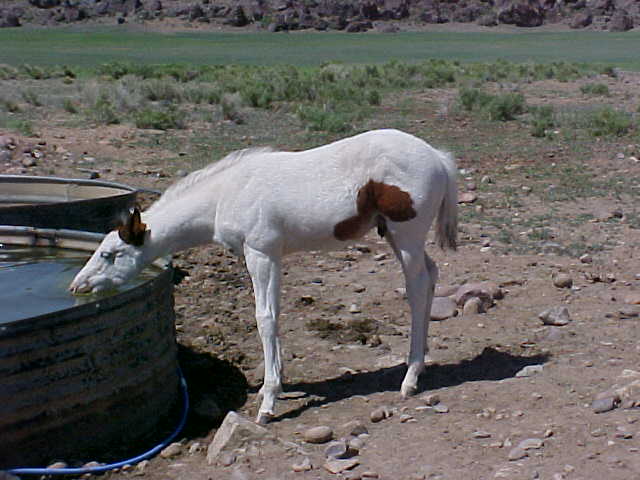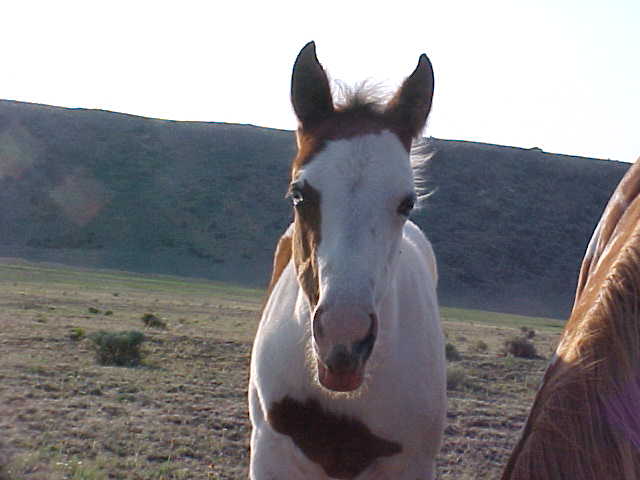 2003 Bay Tovero Pinto Stud Colt. 

Sire: Kellys Easter Jet

Dam :Rays Little Fancy

This great little medicine hat colt sure wants to be your friend!!

He is built right and muscled up well.  He wiill probably be a medium size horse and can do whatever you would like.

Medicine Man, as we call him, has a blue eye on his right side, right in the middle of his dark face.  Brown eye on light side of face.That is kind of unusual.  Priced to sell at $700.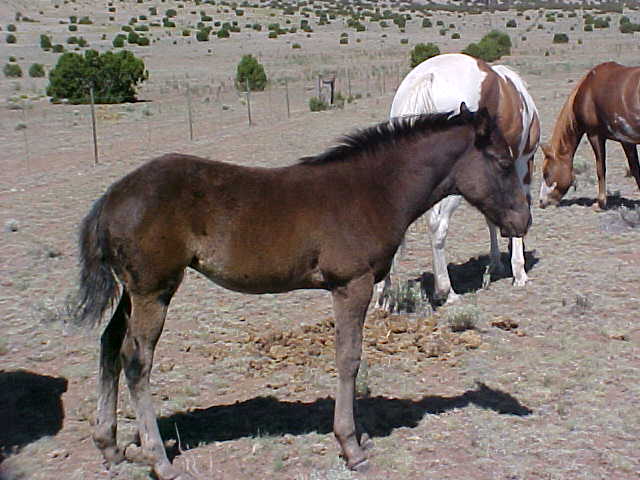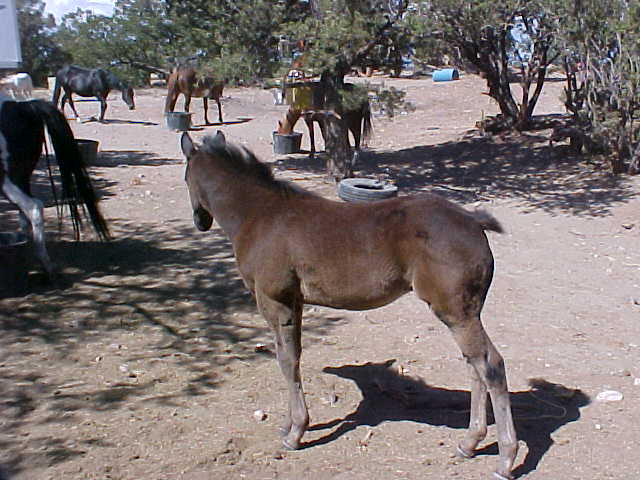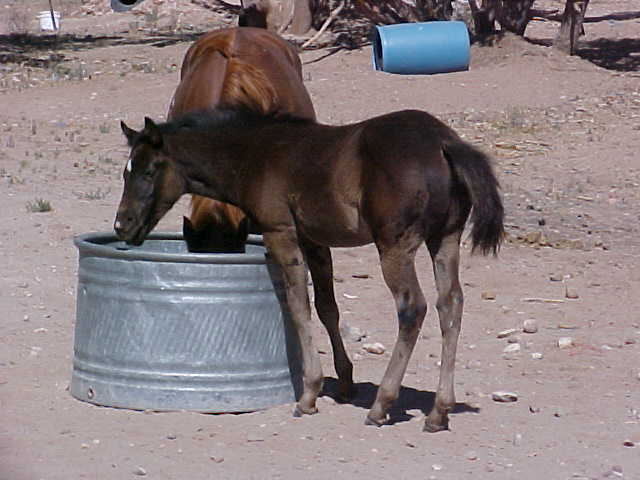 2003 Black Solid Pinto Filly

Sire: A Social Affair

Dam: Hot Shot

This filly has excellent conformation and very heavy muscling. She has the bloodlines of both our stallions, as Kellys Easter Jet is her maternal grandsire. Should be a good size horse, and able to do whatever you want!  $700

All Pinto or grade foals are now listed on the main foal pages for your convenience.