Slash RS Paint Horses

Unique Horses for  Unique People

A Social Affair and his  2003 foals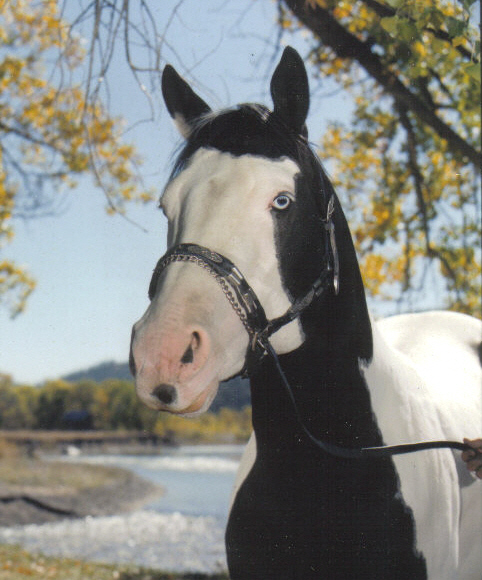 A Social Affair,  a black tovero or tob-overo is registered in the APHA.  His bloodlines include Two-Eyed Jack, King, Leo, Croton Oil and more.  He throws exceptionally beautiful foals and also carries the dilution gene which causes palominos, buckskins, perlinos and cremellos.  He is about 15.2 hands high and weighs about 1100 lbs. 

His foals are big and beautiful and the ones we have broke to ride have come along very well for us.  Tuxy is our younger stallion, so the summer of 2003 was the first year we broke any of his colts.  All three geldings are doing well and respond easily to training.

His foals can go to the halter class or perform.  They have the level heads and friendly attitude to make top notch show or pleaseure horses.

Photo by Sabian of Durango, Colorado.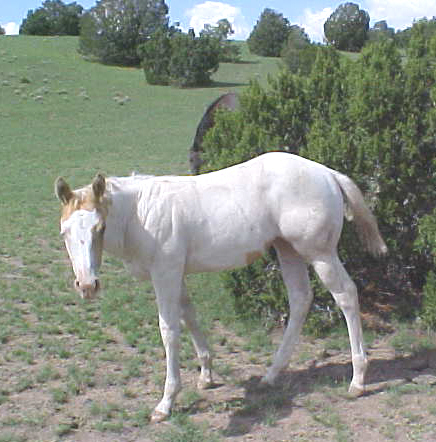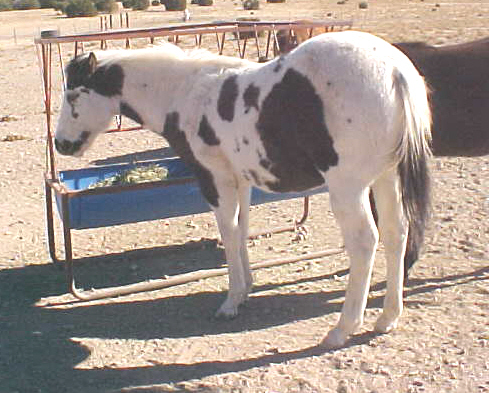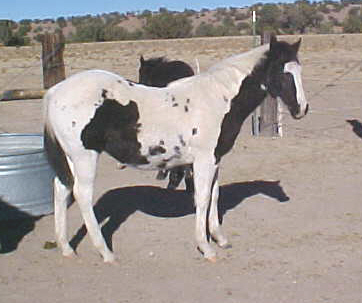 Slash RS Cactus Jack Black Tob-Overo Gelding.  $1600 

Even in his winter fur, you can see how heavy he is.  He should be big, and very thickly muscled.  A real sweety!  See his yearling photos on Horses for Sale 2.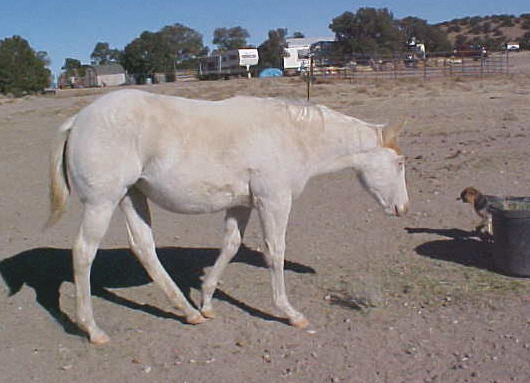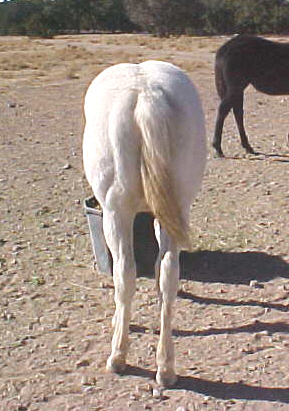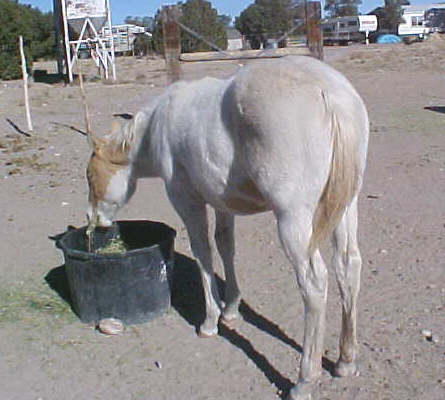 Peponita's Golden Honey.  Palomino Tob-Overo Filly  $1200.  You won't find them any louder than this!  QH dam's grandsire is Peponita.  If you want a filly who can get down and dirty on a cow, here she is!  You can't miss her and she will throw palominos and buckskins too!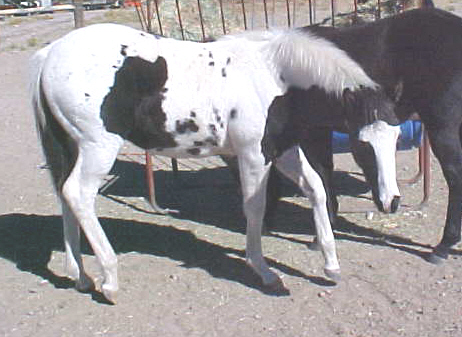 Thanks and congratulations to Richard and Judith of Deming, NM!