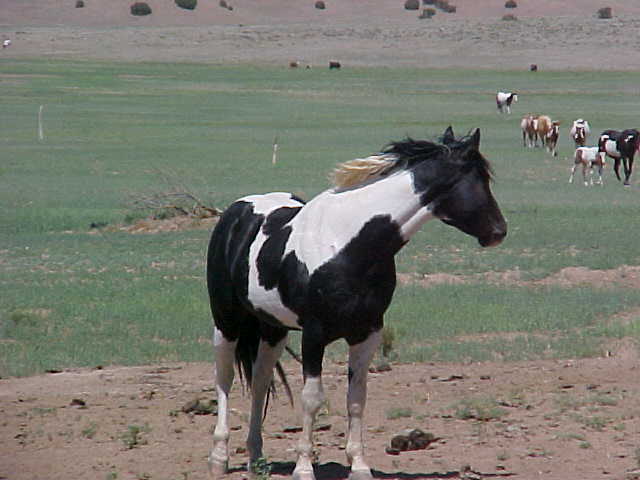 Welcome to the Slash RS Ranch website. Our paint horses  come from proven bloodlines and are bred for  performance in many disciplines. We hope you will enjoy our paint horses for sale  website and visit it often.  Our purpose for this website is not only to sell horses, but to share with you the joys of ranch life and the beauty we find daily in our horses and our surroundings.  Come on in and meet the herd!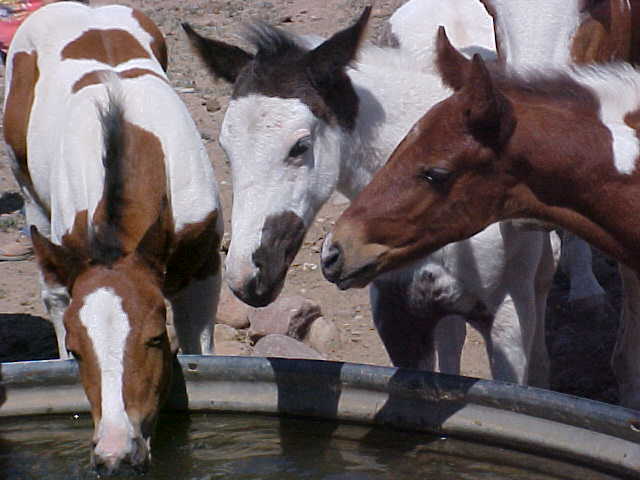 Slash RS Ranch

Sam and Susan Ray

HC 32 Box 238

Quemado, NM  87829

phone 575 / 773 -4170

Do you like to hunt?  Check out Sam's big game hunts by clicking here!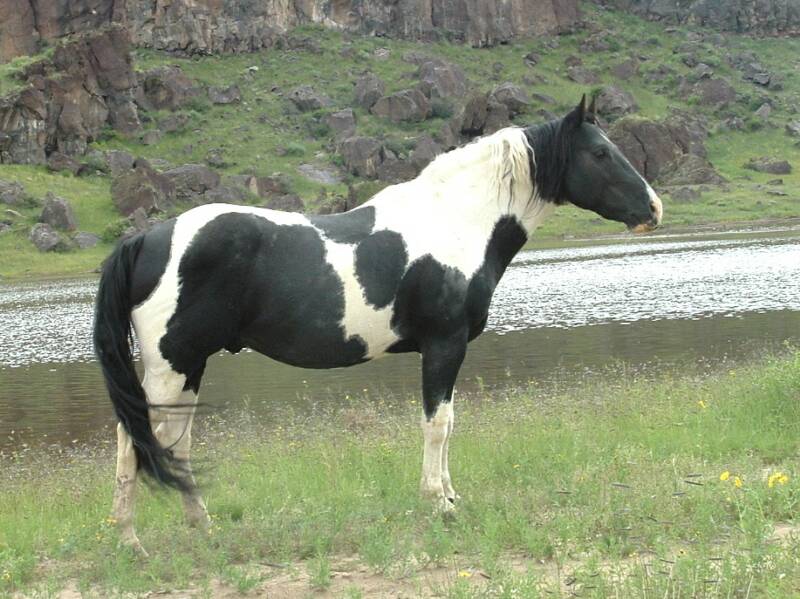 Kelly's Easter Jet,  APHA Stallion.  photo by Sam Ray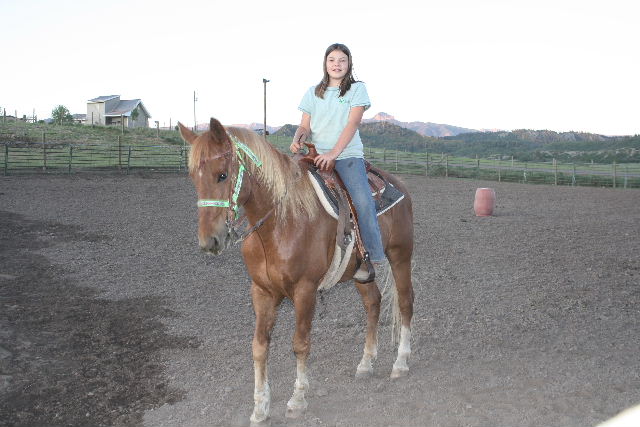 SOLD--Thanks to Michaela and  her dad, Robert!!! MIchaela is already winning at barrels and poles on Socks and we wish them the best!!!