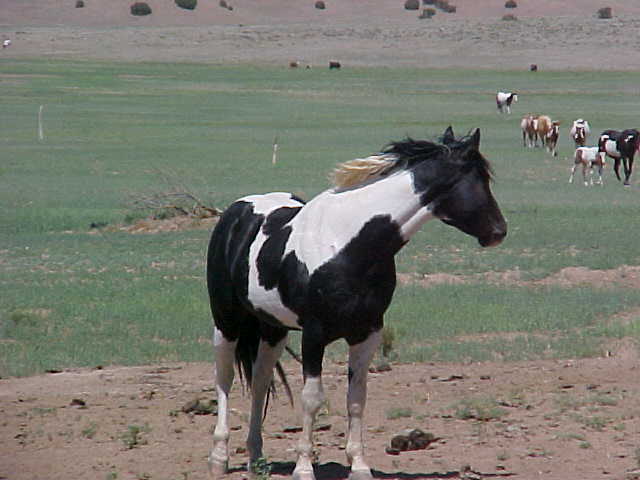 Welcome to the Slash RS Ranch website. Our paint horses  come from proven bloodlines and are bred for  performance in many disciplines. We hope you will enjoy our paint horses for sale  website and visit it often.  Our purpose for this website is not only to sell horses, but to share with you the joys of ranch life and the beauty we find daily in our horses and our surroundings.  Come on in and meet the herd!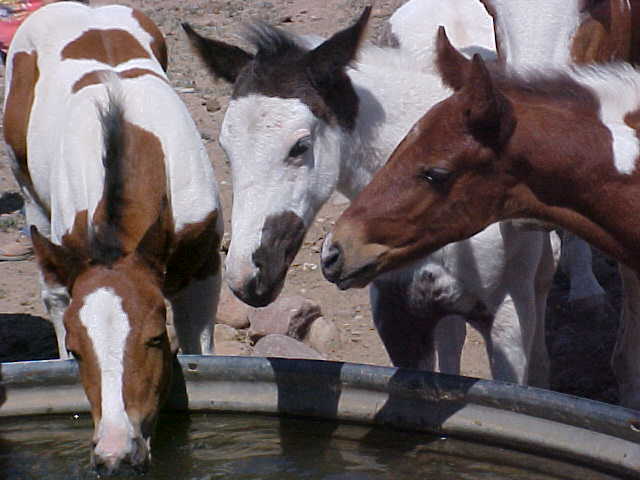 Slash RS Ranch

Sam and Susan Ray

3962 Gooseberry Creek Rd.

Worland, Wy

Ph. 307-868-2161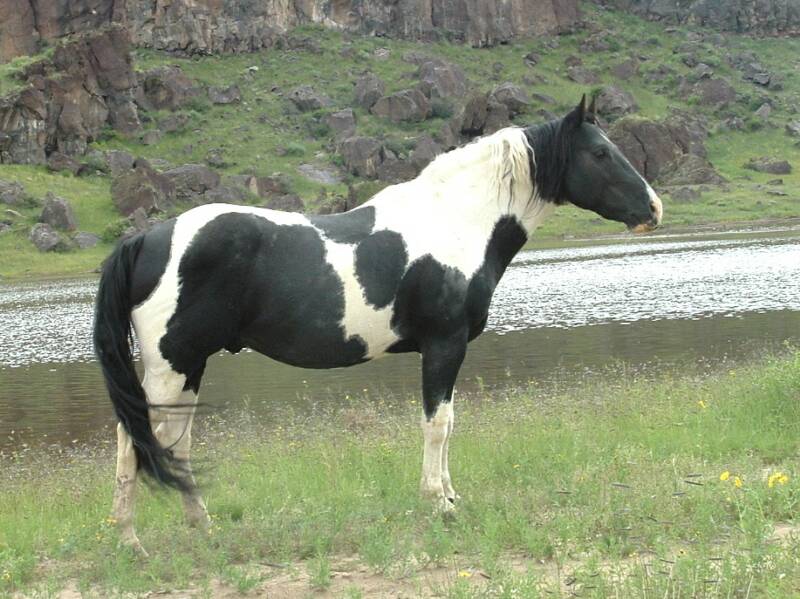 Kelly's Easter Jet,  APHA referrence sire.  photo by Sam Ray

We've moved!!! Thanks to all of our buyers from NM and parts nearby. We will miss all of our friends in and around New Mexico. We are now in Wyoming.

Kelly and  his old girls, Agua Fria Ranch , New Mexico. Gone but not forgotten.

On the Agua Fria ranch,

New Mexico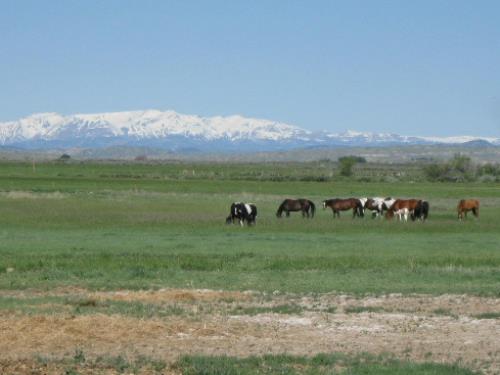 Dunna Be Peppy and his girls graze along Gooseberry Creek in Wyoming.