ASCA Australian Shepherd Puppies

 Slash RS Annie (not for sale)

Annie is a beautiful red tri with an outgoing and fun loving personality.

She likes to be where the action is. Annie has some Twin Oaks breeding in her background. We really enjoy being around her.  She is an excellent mother, raising 8 pups in her first ever litter.(not for sale)

Slash RS Red Sonja

Sonja has been a great working dog since we got her in 2010. She is from some good old working lines, nothing famous, but she is famous to us. A tough and gritty worker with the ability to slow down when needed. She is also very protetive of stock and us when strangers are present.

She likes to make friends with all the new calves and foals on the place.

Call us at: 307-868-2161

no cell, no texts please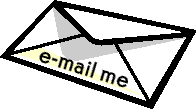 From left: Cutie Pie red tri female.  On hind legs, Streak red tri male, Tink black tri female, far right: Speedy black tri male. In the back: Punkin red tri female. Obscurred: Buddy black tri male and Minnie black tri female.

It was a fast and furious two weeks finding homes for the puppies. With two litters to place in Wyoming in October, I was concerned. As a Christian, I take all my concerns to God through prayer in Jesus name. I have never sold so many pups so quickly, so I consider this a major, big answer to prayer from my loving Father in Heaven.

Anyone with concerns can call on Jesus for help and find the same relationship with God. 

All Puppies have gone to their new homes!!

Thanks to all our puppy buyers and inquirers!!

We will plan on another litter later. 

Please email me if you'd like to be on our puppy list for next time.

Black Male $650 SOLD--Thanks Jensen!

Awesome light blue Female $1500

Red Merle female SOLD Thanks Katie and family!!

​SOLD--Thanks John and Sherry!

Red Tri Male--SOLD--Thanks Deane!!

SOLD--Thanks Fred and Jenny!!

Pending--Thanks Rebecca and family

Pending--thanks Rosalie!!

Black Tri Female, Little Miss $750

SOLD Thanks Mary and Steve

SOLD!! Thanks Rob and Diane!!