"Buddy"  Painted Seabiscuit  APHA

2003 Black Tovero Gelding

Sire: Kelly's Easter Jet  Dam:  The Reflector

Buddy, as we call him, is just a big nice gelding who needs a job.  He has had 30 days professional training and he is going real well.  He has a nice friendly temperment and if you check his pedigree, you will see it is full of speed horses.  His sire is great on the ranch and has sired many good using horses.   Hi is one I really wanted to keep, but Sam says we have too many horses, so he is on the market.  This colt is big, stout, built to last and should be able to do just about anything.



SOLD  Thanks to Jason                   at Starting a Horse Out Right of Aztec, NM.  We sent Buddy to Jason for breaking and Jason liked him so well, he bought him.  Jason will be breaking our young stuff this spring, we highly recommend him.


"Tuxy" as he was nickmaned when we bought him as a younster, is  just a wondderful stallion.  He is very well conformed with good muscling and stands about 15.2 hands tall.  He is broke to ride and we used to ride him a fair amount on the ranch, but we have not really ridden him in about five years.  His job has been to run with his mares all year long.  Tuxy is very easy to catch and handle and is generally extremely mellow.  He is easy on the mares during breeding season and loves foals.  He will not disturb mare or foal when a mare foals near him, but he does look out for them and protect them from wildlife threats.  I hand breed him a lot and have used him on outside mares, etc.  He is very well mannered and easy to handle, even for a novice.  He is not aggressive or savage with the mares at hand or in the pasture.  He throws beautiful foals of overo, tovero, tobiano and solid patterns.  He also carries and throws the dilution gene, and has produced cremellos, perlinos, palominos and buckskins.  It has been a real joy to have him around and I will be very sad to see him go.  Check out his bloodlines, he goes back to some of the best.

$3500

SOLD

Splashory

2002 AQHA Sorrel Gelding

Splash is a very nicely bred horse.  He stands about 15 hands and is very handsome.  He is easy to catch, saddles easily, loads and shoes very nicely and is pretty easy to get along with.   We have noticed he is a lot happier when ridden along with  other horses, instead of by himself.  Check out his pedigree, we think you will be impressed.                                                             $850  obo

SOLD--Thanks Vicki and Al!!!


SOLD--And moved to NY state!  Thanks Shanda and Jason!!!!

A Social Affair 

APHA 1995 Black Tob-Overo Stallion

Sire: Black Tie Social  Dam: Mighty Perfect


Dusty

2004 Unregistered sorrel overo gelding with flaxen mane and tail

Dusty is sired by Kellys Easter Jet and out of a nice grade mare, Fancy, that we owned for many years.  She never failed to produce pretty, easy to train colts.  Dusty is one of those.  With his light sorrel coat and two blue eyes, he is a very uniquely colored horse.  He has a gentle and willing attitude, but has only had about 45 days riding.  Friendly and easy to catch.                                                $750



A Social Treasure, 08 Gelding

SOLD--Thanks Brandy and  family!!

For you cutting horse or reining horse enthusiasts this filly may be your next BEST horse!  She has a real fun personality, very affectionate, loves attention.  She is tremendously athletic!  The more time Ispend with her and the older she gets the more excellent qualities I see in her! She is halter broke and ready to be started.                  
  Email Me

SOLD--Thanks Jan and Travis

Dun Jet, APHA 2009 Dun tobiano Colt

This is a real pretty colt, baby doll head, really well muscled and nice pattern with gorgeous dun color.   Should make a real nice using horse.  Has a bit of an angle on his right front kneee.       $800


Socks--youth barrel/pole/goat tying--12yr. grade gelding

Socks is a good stout, sound gelding with a lot of speed. He is great with an experienced youth on rodeo events: barrels, poles, goat tying, keyhoe, etc.

Offered for sale by Jennifer Hart.  Asking price: $2000

Docca Peppa Too 2009 Sorrel AQHA filly, exceptionally well bred, and I just don't have time to work with her......$400

Email me fpr mpre info amd photos of this nice filly.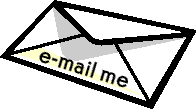 SOLD Thanks Jennifer and Erik

SOLD--Thanks Daniel and Ann!

Slash RS Buckskin Lady and 2011 palomino tobiano filly

Lady is a very pretty young mare with 90 days ofprofessional riding. She has just had her first foal, a nice looking filly, and has had no trouble figureing out how to be a good mother. Lady and this filly have a lot of good years ahead of them and are ready to go to another home. Lady's sire is A Social Affair, and her mom was Skip Bar Wagon, one of our favorite mares.                                                                                 $1250

SOLD  Thanks Jennifer and Eric